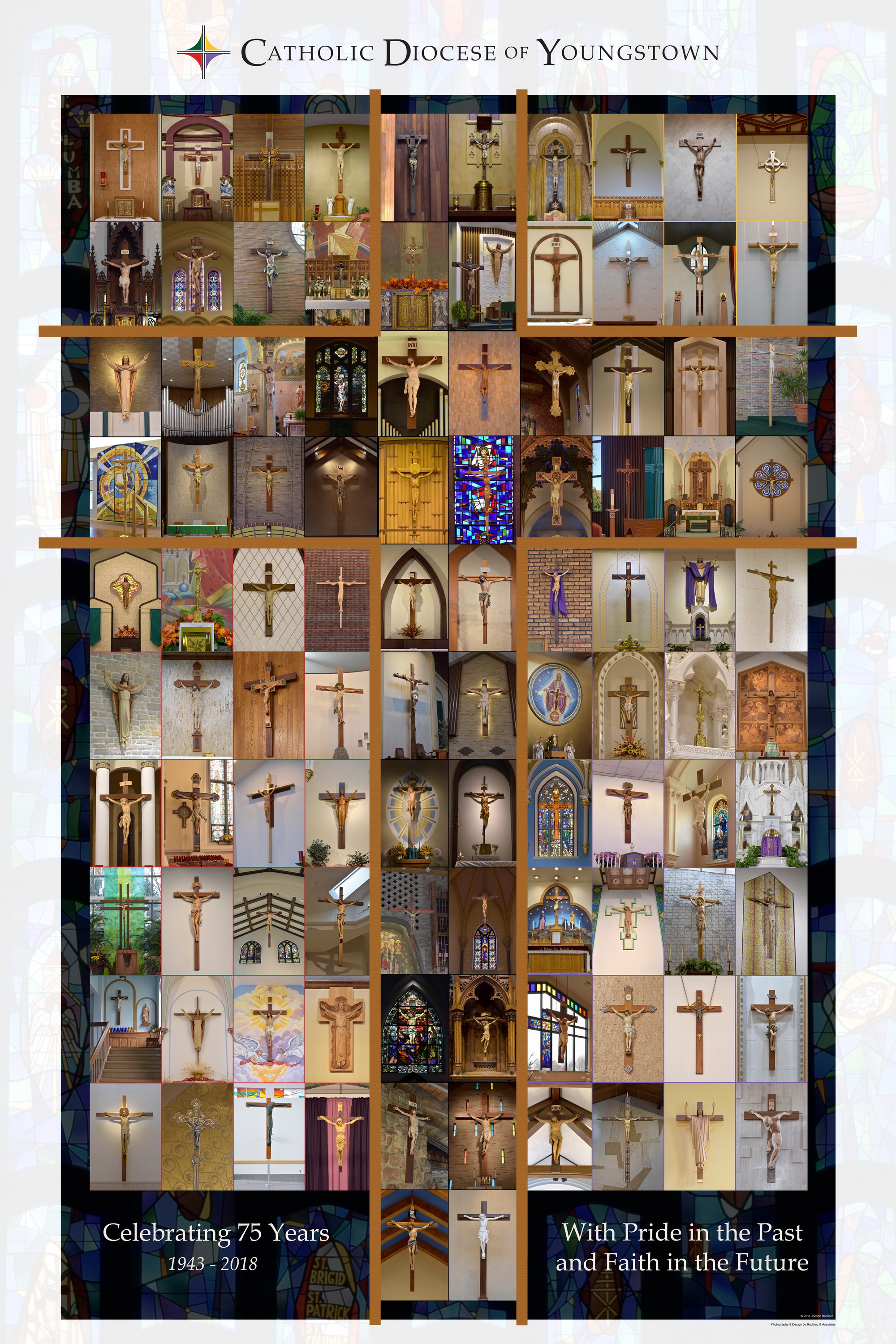 As the Roman Catholic Diocese of Youngstown, Ohio, celebrates its 75th Anniversary, we have had the honor of being chosen to photograph all 102 worship sites and design a commemorative poster showing each individual parish cross.
This project was completed over a 4 month time frame, and it was truly a religious pilgrimage across the eastern part of the state.
The poster, shown here, is available from the Diocesan Office 330-744-8451, or RequestAPrint.