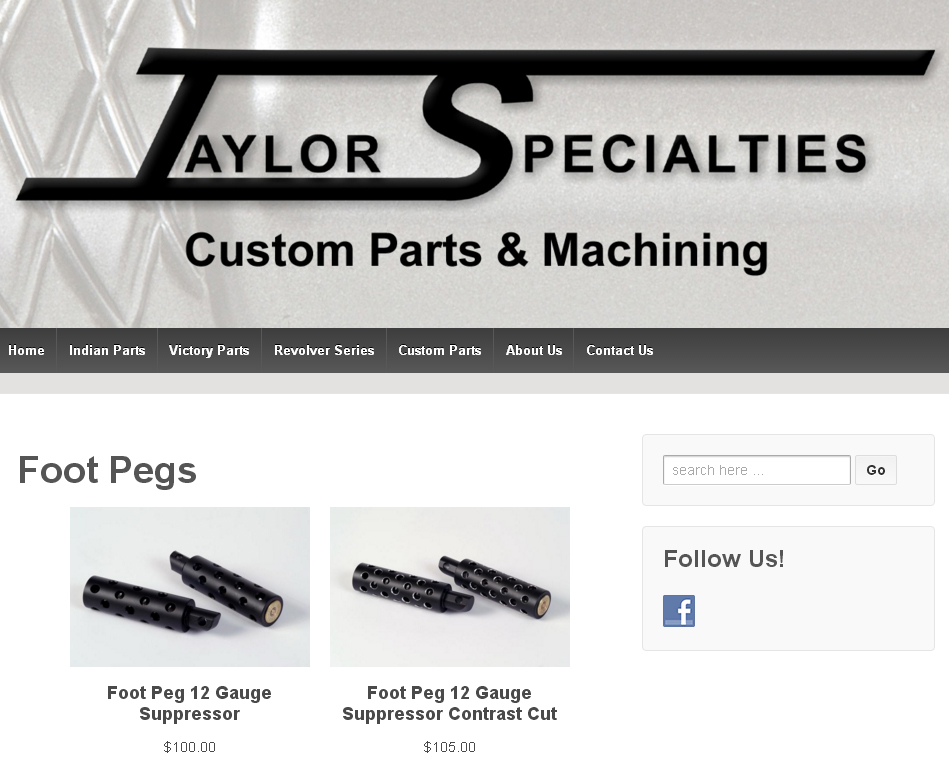 Taylor Specialties is a manufacturer of unique and custom after-market motorcycle parts.
When it was time to expand their marketing to include a strong internet presence, they contacted us to provide a complete solution.
In addition to creating a brand for the company and doing product photography (e-commerce specific images), we finished it off with the development and hosting of their e-commerce site.
The WordPress platform was selected with implementing a Shopify store in-mind. This allowed us to fully customize their website while enabling Taylor Specialties to perform updates. 
If you're looking for a complete solution, we can help! Call us at (330) 726-2572 or email us at rudinec@rudinec.com
Visit Taylor Specialties at https://www.taylorspecialties.com/