Youngstown Air show 2017….  Presented by the Youngstown Air Reserve Station in Vienna, Ohio. youngstownairshow.com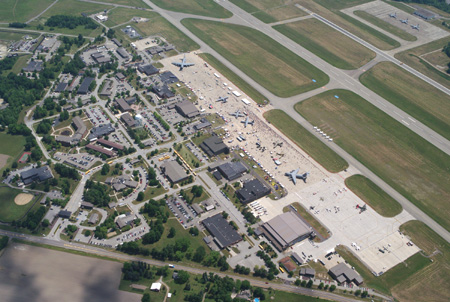 We were flying in the airshow!
Scheduled in by the "airboss" – our humble Cessna Skyhawk "owned" the airspace for this photography mission. The U.S. Air Force Thunderbirds were next in the air. What a great feeling. Thanks to the Air Force Reserve. See our aerial page for more images like these!